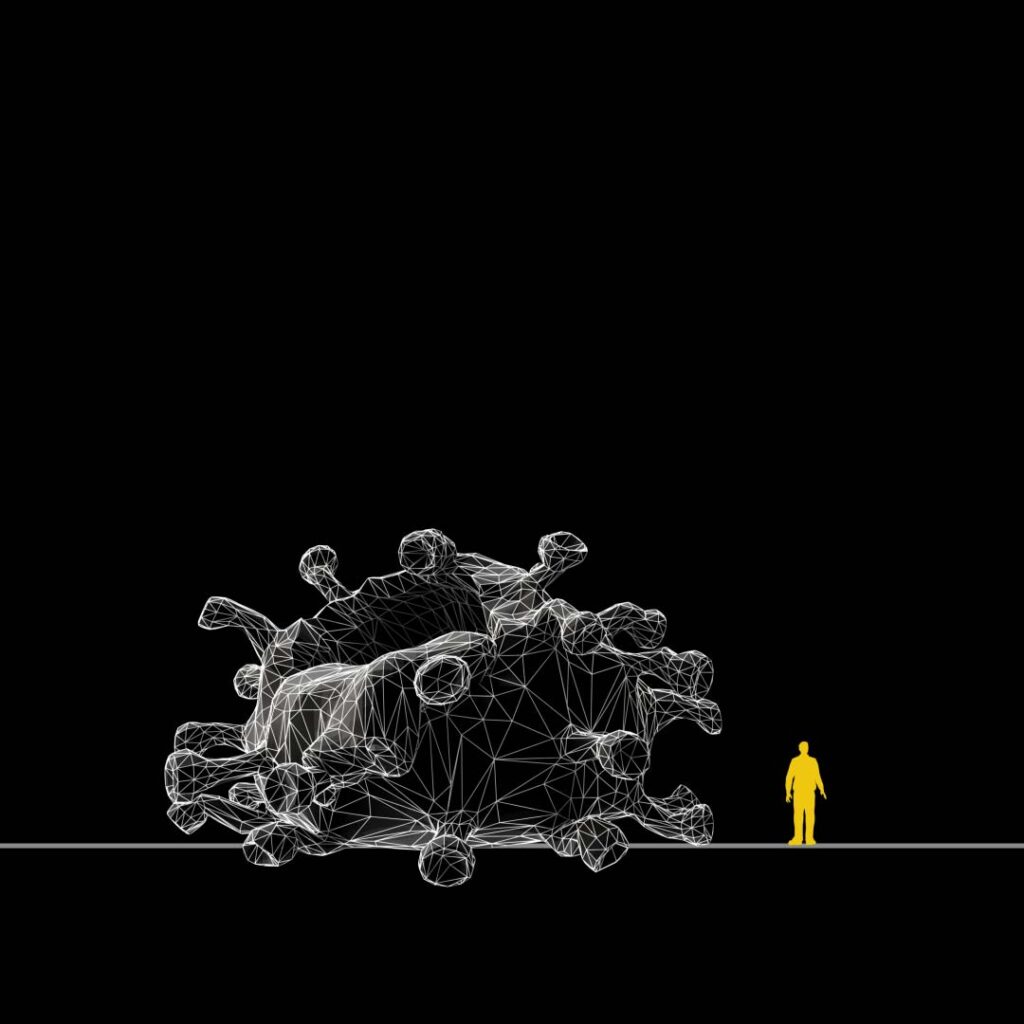 A Zeitgeiss is the zeitgeist of an era materialized in a goat sculpture.
In the year 2021 we are battling against the corona virus and that's why the artist Lorenz Wiedemann designed a special edition of his Premium Goats sculptures: The Virus Fighting Goats.
A Virus Fighting Goat is Metaphor. A creature armed with the weapons of science and medicine, standing over the slayed viruses.  This stands for the fight of modern Civilization against the virus.